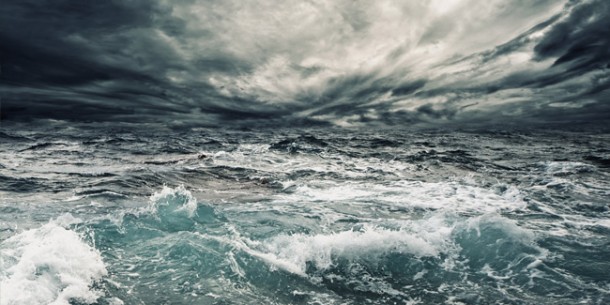 Isn't it funny how the storms of life will set you on a tailspin?  I'm not talking a deep down depression, but a life altering question filled season amidst the storm.  Where when you cry out to God, you can barely hear his voice through the wind and the rain of the storm.
I'm in that season.  It's hard.  The questions bring answers which bring about more questions.  I've seriously wondered why I was chosen to live this life through so much turmoil and pain.  But I've endured.  God has had to carry me many times.  He's who I am depending on these days.
I heard a song this morning.  I had never heard it before although I've listed to the albums over and over.  I'm sure it has played, but perhaps I was distracted and never heard the words or missed the message.  Some days, it is these little tidbits of hope that help you carry on and move forward.  Third Day so eloquently sings a song I need to be singing on a daily basis these days ~ when I'm distracted, when I'm overwhelmed, when there are no answers to the questions.
The One I Love
Oh, you of little faith
Why do you let the wind and the waves distract you
Oh, you of little faith
Don't you know that when you've fallen I'll be there to catch you
And when all your world is gone
And you cannot sing your song
I will help you carry on
The one I love
Oh, you of little faith
Oh, how quickly and how often you have forgotten
Oh, you of little faith
Aren't you tired of all the wars and battles you have fought in
And when all your world is gone
And you cannot sing your song
I will help you carry on
The one I love
Oh, you of little faith
Why do you let the wind and the waves distract you