It's been a while.  Life has been hectic as it sometimes can be.  I can definitely say that 2016 is not turning out the way I envisioned it, but that's OK too.  Sometimes you have to stop focusing on the lemons and make lemonade.
And, so, rather than focusing on things I can't contain, control or help at this point, I'm focusing on something that has brought me great joy in the past ~ a pantry and freezer challenge.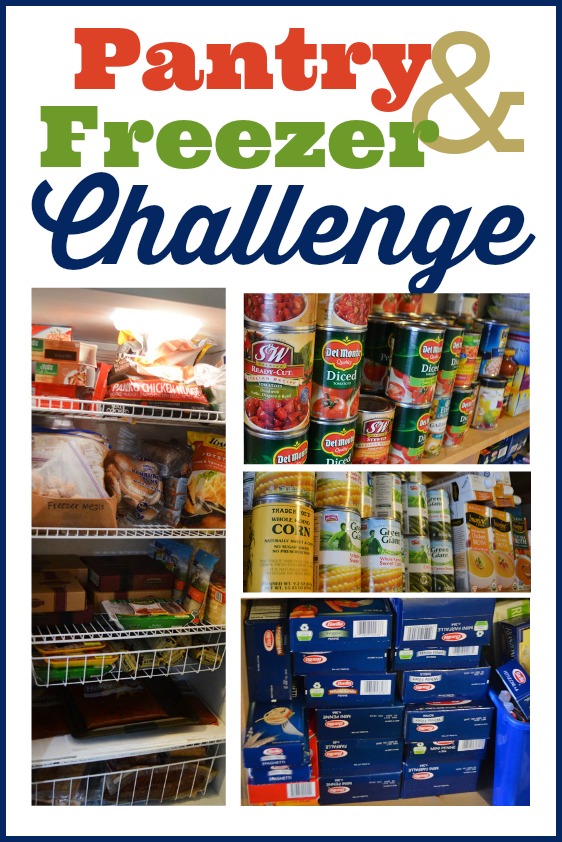 There are many resources online and I am certainly not the first to do this, but I first took the challenge after reading Jen Hatmaker's book 7: A Mutiny Against Excess.  Because let's all face it, we all have excess, with most of it hidden in curious places like in closets, and ahem, our pantries and freezers.   Because nobody looks in those, and rarely do things give off an odor or grow a new fur coat, unless they are in the fridge or counter which gets looked at multiple times a day.
I'm creating my list this weekend.  Because it's time to tackle the monster again.  While I am no hoarder, I do buy things on sale that get pushed around and forgotten from time to time.  It's time to grasp this and take the reigns again so that I can focus on cooking what's there and save some money.  Because looking  in both my freezer and pantry, we won't starve and it should be an interesting challenge again.  I think it's best done every 6-8 months to keep you on your toes.
The challenge takes a simple commitment, opening and embracing what's in there and then making a list and holding yourself to make and cook with everything as a clean out method and to restock only those items really needed this month to complete meals.  It's like therapy, purging and using up the items we take for granted.  It's actually fun too.
Here's to a successful challenge ~ are you up for it as well?  Join me!  Let's tackle two hidden places together!!